Campo de Calatrava olive oil is an extra virgin olive oil which is obtained from two kinds of verities in Spain. These kinds of olive tree fruits are processed through some special mechanical procedures and sometimes by the physical methods. Special care is given during processing Campo de Calatrava olive oil in the areas of PDO or protected denomination origin because it will not tamper the processing of oil, preserving aroma, flavor and the particular characteristic or features of original fruit.
Those two verities from which this Campo de Calatrava olive oil is obtained are named as "Cornicabra" and "Picual." There are several good branded olive oil out of these two verities for example Oro Bailen Reserva Familiar , Aldea De Don Gil , Fuente Roble, and so on.  Color of this Aceite Campo de Calatrava olive oil varies in accordance with the year as well as the harvesting times. In Spain the color of this extra virgin olive oil is ranged from excessive greens to light yellow-greens.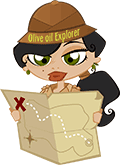 As this olive trees are grown in the olive groves in Protected Do of Spain, from the sensory viewpoint it can be clarified that this Campo de Calatrava olive oil expresses contribution of every variety included, providing the sensory profiles along with an intense and complex fruitiness. The verities of this oil mainly include the flavor of apple greens, olive greens and some other fresh fruits. The spiciness and bitterness are clearly well-balanced and discernible in mouth because this Campo de Calatrava olive oil protected DO is full with the rich content of polyphenols.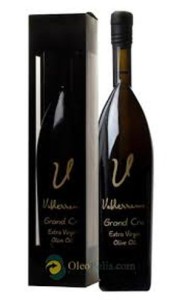 The olive trees of the olive groves in Spain are actually planted in the alkaline soil which is medium-depth. The growers of PDO start working towards the mid of the winter, and cutting back those harvest in middle of February. The soil in this protected denomination of origin is worked to disintegrate outer crust as well as remove weeds. This production process of Campo de Calatrava olive oil is repeated time to time until November. Several types of preventive treatments or measures are used for flies, peacock spot fungus and olive moth in spring and in autumn. These precautionary treatments are accompanied by dose of the leaf feed, sometimes with the micro-elements or sometimes with nitrogenated method. Harvesting of Campo de Calatrava olive oil is done from olive tree directly using several processing methods for example beating with the poles or vibration or hand picking are used. Only those olives which are harvested from trees not from ground may be used for denomination of origin. This means that these olive trees need o be separated in field.
Before processing the temporary storage of this Campo de Calatrava olive oil is strictly disallowed. In the PDO areas of Spain must have to follow this instruction. On the arrival at oil mill, olive yards should have particular systems for ensuring that those olives which are obtained from the ground and straightly from olive tree are actually unloaded separately, securing qualities from being mixed up as well as enabling the Campo de Calatrava olive oil to be carefully and separately processed.
Incoming search terms: