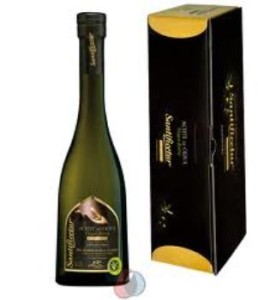 Aceite de La Rioja olive oil is extracted from fresh olives through mechanical way and this olive oil is taken from 13 varieties including Empeltre, Arbequina and Redobdilla are remarkable. The appearance of De La Rioja olive oil is completely clear and dark green to deep color with fruity flavor. Spanish olive growers are well trained and profoundly knowledgeable; always follow the best method for farming olive trees. Traditional farming system and well balanced cultivation procedure ensure the top quality olive oil reaching to the customers. In the time of harvesting the fruits from the trees, farmers always select the healthiest olives and pick up those very carefully. The Denomination of Origin always regulates the process of olive oil extraction. Famous brand of this olive oil are Melgarejo, Castillo de Canena Primer, etc.
The packaging system of De La Rioja olive oil is completely different from other types of olive oil available in Spain. Workers always remain careful to watch over, if other types of olive oil may not get mixed with De La Rioja olive oil. After collection of the olives from the trees, they must be kept in contact with the ground in no more than 48 hours. This is very much important for maintaining the olive oil quality and fermentation must be avoided, otherwise the oil can be acidic.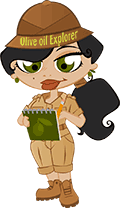 In the extraction period, olive temperature must be kept under control and the oil storage unit should be made of stainless steel. Before proceeding to packaging, De La Rioja olive oil will be tested by special committee. Designation of Origin will detect the excellence and uniqueness of De La Rioja olive oil and certify for releasing to market. Before the qualification certificate of tasting committee, olive oil will not be included into the category of Extra Virgin. The extraction process is finished in cold environment to avoid any change of the olive oil.
De La Rioja olive oil is extracted by following the specific method monitored by the committee of Denomination of Origin. The workers of extraction process have another great duty to remove any solid object from the olives before take them to extracting unit. The amount of fatty acid and excellent taste are dependent on the perfect processing of olive oil. De La Rioja olive oil is full clear in look and if they are picked early in the season, the taste will be fruity.
In La Rioja, Romans first extracted olive oil and most of the olive oils are found on the dry area as little humus is present there. In the winter the temperature remain low in this area and it is very much helpful for ensuring fruiting and flowering of Aceite de La Rioja olive trees. Good drainage, balanced growing facility, impermeable layers and hormonal balance of La Rioja have great contribution behind the quality of De La Rioja olive oil. Long summer, mild winter and specific continental features have also made De La Rioja olive oil unique and attractive to its customers. In La Rioja, temperature fluctuation, good light and low rainfall is perfect for growing olive trees.