De Navarra olive oil has a very long history of more than two thousand years and it is native to Mediterranean. The landscape of Navarra is completely suitable for the cultivation of Aceite De Navarra olive trees. The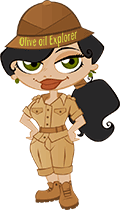 Romans, the Greeks and the Phoenicians were the first to start olive growing as well as olive extracting technique. After them, the Arabs perfected and propagated the whole process and establish permanently. After exploring this area, archaeologists have found the presses of olive oil. At the Romans villa, the presses were called "trujales". But, now in Navarra, Denomination of Origin always monitors the production of De Navarra olive oil. Several brands of this olive oil are Melgarejo, Melgarejo, etc.
In, Navarra huge amount of land surface was given for cultivating olive oil in 1967. The history of olive crop in this not as good as it was first there. After few years of the allotment of new land surface, some of the olive oil producing mills was removed and new industrial mills were introduced. Recently diversified marketing methods have been discovered and inventive methods of oil production are being appreciated. Primarily, De Navarra olive oil was extracted for home consumption. But the condition is being changed gradually and De Navarra olive oil is getting international and national market.
The extraction of De Navarra olive oil is protected by Denomination of Origin. This olive oil is extracted from different varieties including Arbequina, Empeltre and Arroniz. But all of these three varieties of olive oils are not sold with Designation of Origin logo. Arbequina variety has been approved to use the Designation of Origin logo. De Navarra olive oil is well balanced, mild intense, less sweet, fruity and spicy. The degree of ripeness of this olive determines the quality and category of olive oil. The latitude and weather condition of Navarra have huge influence on the fatty acid and other composition in the olive oil.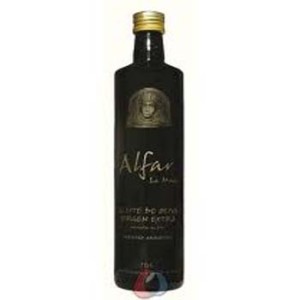 At the South of Navarra, the olive oil production area is comprised on 135 municipalities. The whole area, where the De Navarra olive oil is produced, has deep impact of Mediterranean. Sharp contrast temperature, enough sunlight, scarce rainfall and less frost along with northwesterly wind can change the quality of the olive oil. To avoid the impact of frost in this olive oil, the olives are picked before full ripening. Sunny climate, dry chalky soil and mountain barrier for the cold have perfect effect to develop the quality of De Navarra olive oil.
Denomination of Origin controls all of the 135 towns of the northern part of Navarra. Typical Mediterranean climate is the best suitable factor for producing quality De Navarra olive oil. Less decalcification of soil is very much helpful for the olive trees. Low rainfall helps the soil to stay on the right place over the landscape. In De Navarra olive oil, the amount of acidity is very low and the bottles always carry Denomination of Origin logo issued and permitted by regulating council.