De Terra Alta olive oil has been certified by Designation of Origin for the high quality attributes and taste. This olive oil is a virgin olive oil and it is directly extracted from fresh olives taken from the selected olive trees. The main variety of this olive oil is Empeltre and there are two other varieties are also responsible for this olive oil. Farga and Morrut are those two varieties but the extent is less. Full mechanical procedure is applied for harvesting the Aceite De Terra Alta olives. All of the characteristics including aroma, flavor and taste remain unchanged. The Designation of Origin allows taking olives from trees of less than five years for producing De Terra Alta olive oil.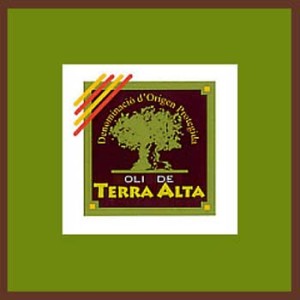 De Terra Alta olive oil is a very clean olive oil and there can be the combination of two different colors. Old gold and pale yellow color in the olive oil is available varying on the harvesting techniques. Almond aroma and sweetness of the De Terra Alta olive oil can also be changed for the harvesting timing. Terra County is covered with the control from Designation of Origin. This olive oil is a virgin olive oil extracted from primary and two secondary varieties with different tastes.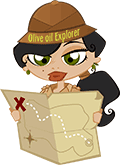 If the olives are early picked, fruity flavor with bitter taste will be available to the customers. Sweet taste can be obtained from the lately harvested Aceite De Terra Alta olives. The maximum acidity in De Terra Alta olive oil is only 0.5% and the peroxide value is 0.2 per kg. Farmers use traditional method of cultivating olive trees in Terra Alta. The height of the olive trees are always controlled by pruning that facilitates easy harvesting and increasing production of De Terra Alta olive oil. Most of areas of olive cultivation are out of irrigation and only 10% of the cultivation area is under irrigation.
In terra Alta, the wind flowing is also important for growing olive well. But it is not the power of wind flow; rather it is very much helpful for growing olives quickly and perfectly. Controlled moisture helps for maintain good health of the olive trees and decreasing the fungus. If no fungus can catch the trees and fruits, De Terra Alta olive oil quality will be high. Optimum ripeness will come very soon as the fruits will grow very fast so that De Terra Alta olive oil can be extracted easily.
The price and quality of De Terra Alta olive oil is totally dependent on the harvesting stage. For extraction process, farmers always use modern process in controlled temperature. De Terra Alta olive oil is produced in mills and customers can buy the olive oil physically or online. Good quality and various types of olive oil can be easily chosen from online sources. Before collecting any specific type of olive oil, customers must know about the physical condition of that place. This olive oil is cultivated about 400 meters high from the sea level.