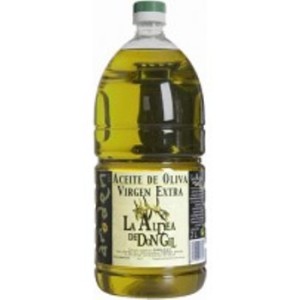 Antequera olive oil is specially produced in Malaga province and the quality is strictly ensured. This Denomination of Origin has more than 80.000 Ha of orchard and the yearly production of olive oil is 35.000 tons. Zorzaleno, Gordal de Archidona, Picudo, Hojiblanca, Arbequina and Picual are the olive varieties for this olive oil production. As in this production various varieties are included, but Hojiblanca is the most representative one and main. In Spain, the southern part is famous for producing olive oil. Andalusia is the main place, where Antequera olive oil mainly produced and popular. Some famous brands of this olive oil of Hojiblanca varieties are Aldea de Don, Melgarejo, etc.
In recent time, the archaeologists have discovered a very old Roman villa in that area. The full villa has not been discovered, but the ruins of that house. This discovery has been dedicated to Antequera olive oil production there. In recent time, in Malaga there have been discovered five new Roman ruins. Antequera basin is the province of Malaga where the largest number of ruins has been discovered. This area is famous for the archaeological importance and these new discoveries of the villas will add more significance. Farmers, who have olive oil production firms near the archaeological sites in these areas, can easily the ruins when working for producing Antequera olive oil.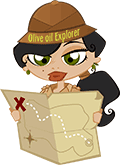 In the last 2,000 years, the economy of this region is massively dependent on olive oil production and the archaeologist team has discovered this fact recently. This study has also shown that the processing of olive oil has been changed drastically, but olive growing remains the same as before. The University of Cordoba, has recently surveyed the place for their archaeological function and their Agricultural department has detected that the ancient type of olive oil variety was almost similar to the modern Hojiblanca variety. Antequera olive oil is the main olive oil produced in this area, so the Hojiblanca variety was cultivated to get olive oil like Antequera olive oil.
In ancient Roman age, olive oil was very much important for its various uses including tax payment and trading. The economy of Antequera was greatly dependent on olive oil production. In modern time, this area has become popular for producing olive oil, mainly Antequera olive oil. In Antequera city, there is an olive oil museum and some ruins have been transferred to the museum. In Roman time, the olive oil production system was the same as the production of the main variety of Antequera olive oil this time.
Antequera olive oil is moderately stable and affluent in Vitamin E. People like this olive oil especially for its nutrient benefit. Fatty acid is present in Antequera olive oil in well balanced amount. Saturated fat, linoleic acid and high oleic acid are also present in this olive oil. This is not bad for health in terms of acidity as the level of acidity is very low and the amount is only 0.3%. If the land is not irrigated, Antequera olive trees will grow well. Its cultivation method is environment friendly and people can cultivate this olive tree in traditional method.