Campo de Montiel olive oil is an extra virgin olive oil which is obtained from olive fruit tree. This olive oil has come from different varieties olive trees and those verities are Picual, Cornicabra, Arbequina, and Manzanilla varieties. This Campo de Montiel olive oil has been obtained through different kinds of serious mechanical procedures. Sometimes physical methods are also followed so that the oil could not get temper and can preserve the aroma, flavor and its own original characteristic features.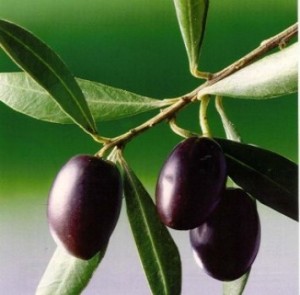 In Spain, Campo de Montiel olive oil is the premium top quality Extra Virgin Olive Oil which is produced in the Protected Denomination Origin or PDO regions in Spain. Spain normally follows the conventional processing style from producing, producing until get to the customers. Campo de Montiel olive oil is on the top of demand list of the customers. This is the finest quality (and usually most expensive) oil resulting from the olives. Aceite Campo de Montiel is always created by pushing the raw olives soon after they are gathered. It also provides antioxidants along with dietary vitamins. The olive for Campo de Montieloil can be found all over the year. So the farming and of this oil is like a nonstop process. The Protected Designation of Origin or PDO of this olive tree entices a huge conservatory of land than other virgin olive oil in Europe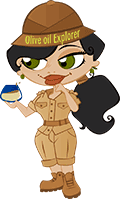 A balance of tasting is carefully maintained in this Campo de Montiel olive oil, keeping a proportional and uniform line, both for maintaining fruitiness as well as spicy and bitter intensity. The varieties of the olives give this oil a special flavor, what is actually a positive characteristic in the olive oil. There are several famous brands for this Campo de Montiel olive oil which maintain the olives' original characteristics,  for example: Oro Bailen Reserva Familiar, Aldea De Don Gil, Fuente Roble, Melgarejo Delicatesen Composition, Melgarejo Virgen Extra. In the assessment of aroma and tasting, the olive's bitterness factor is in between 3 -6 and the spiciness in between 3.4 -6.3.
Campo de Montiel olive oil is wonderfully resourceful; its progress includes a huge swath of territory in Southeast portion of Spain, the world´s largest olive harvesting and oil producing place. The cause behind this fame of this place is that the olive trees are grown in the Protected Denomination of origin or PDO areas. That means the olive groves of this Campo de Montiel olive oil are carefully protected under the denominating of origin in Spain. The climate and the soil condition gives this extra virgin oil produced in Span's PDO Campo de Montiel which is the distinctive and specific characteristics of this olive oil.
Some other reasons are there behind the fame of this Campo de Montiel olive oil all over the world. In Spain this oil extraction is generally performed by only one single cold pressure for keeping away from the components' instability loss which actually gives the attribute aroma. This processing style of Campo de Montiel olive oil in Spain also helps in differentiating the extra virgin quality oil as well as gaining constancy when maintaining nutritional value.