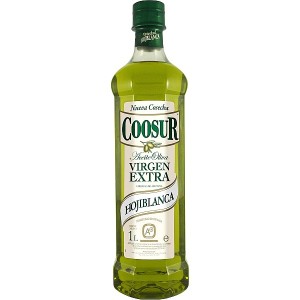 De la Alcarria olive oil protected denomination is very fruity oil as well as it is very much aromatic.  The reason is that this kind of olive tree has unique leafy note and it is mixed with the a little bit hint of grass, banana and hazelnut. This oil can create a slight spicy feeling in mouth. The main color of this De la Alcarria olive oil is lime green, comparatively strong depending on harvesting time and the ripeness of the olives.
De la Alcarria olive oil is an extra virgin olive oil which is obtained from the olive fruit tree, from local variety of Castellana. This variety is also known as Verdeja. There are some well known brands of this De la Alcarria olive oil and those are Melgarejo Cosecha Propia, Fuente Roble, Masia El Altet Premium, and so on.
In order to avoid tempering the De la Alcarria olive oil, different kinds of up-to-dated mechanical procedures are used and in some cases physical methods are also used. Special care is taken while processing this oil in order to preserve the taste, fragrance as well as the exact characteristic feature of original olive fruit. Mostly all of the products of De la Alcarria olive oil can be found with a fragrance of ripe olive and spice. This Aceite de la Alcarria provides a strong flavor on tasting along with a little bit touch of spiciness in final phase. This oil is also very balanced in its tasting.
Only the olives which are harvested from trees of olive groves and not from ground could be used for protected denomination of origin or PDO, this means that these olive trees need to be completely separated in field. Transport system of this De la Alcarria olive oil in Spain is always in huge volume, in trailers, in boxes or in the limited capacity hard containers with the purpose of preventing the olive from being spoiled or damaged. The container or the trailer needs to be cleaned by high pressure of icy water. In order to stop fermentation (which is also known as "atrojado" as well as incompatible with Protected Denomination of Origin) not excess than twenty four hours, the farmers should not intervene between harvesting of the La Alcarria olive and delivering to oil mill. That is why the De la Alcarria olive oil that comes from De la Alcarria cannot be changed. In this system, they can conserve the precise brilliant smell, characteristics, and color of the fruit from which it is obtained.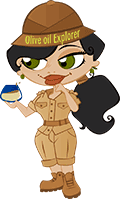 Production area of these kinds of olives intended for the De la Alcarria olive oil protected denomination of origin is geographical part of La Alcarria.  This PDO area of Spain is mainly known for the shallow soil, steep slopes, low winter temperature as well as hot summers. These characteristics of this place are completely responsible for making this De la Alcarria olive oil so favorable and so unique kind. That's the reason la Alcarria oil quality so good and the taste is balanced.