Estepa olive oil is extracted from different varieties of olive oil and the main variety is Hojiblanca olive. Hojiblanca olive gives the oil special characteristics including distinctive qualities and freshness. What are the reasons of using Hojiblanca olive as the main variety in Estepa olive oil? Combination of flavor and aroma, slightly bitter, spicy and sweet taste is working as the driven factor here. The organoleptic score of Estepa olive oil is equal or more than 7%, but acidity amount is very low.
In Spain, quality verification and product origination place of Estepa olive oil is very much important. Origin Denomination method is used to test the product quality and origin place. Denomination is also used to differentiate products in geographic situation, farming, tradition, processing and production techniques. In every Denomination, there is a regulatory council, which is assigned to control the regulation and standard. When customers will buy Estepa olive oil under any Denomination, they will be assured of the demanded requirements. Origin Denomination is also considered with great importance worldwide as they ensure trustworthiness of imported products.
Estepa olive oil is produced in Spain and its processing as well as cultivation method is similar to the history of olive oil cultivation. From the history of olive oil cultivation, it is clear that Phoenicians first spread the cultivation of olive tree in Greek Island. About three thousands year ago they brought olive tree in Spain Coasts. Romans improved the cultivation system, processing system and techniques. Arabian people increased the olive cultivation and consumption. When, the Arabian Empire fall, olive oil consumption of Africa dramatically reduced. Later most of the South American countries were engaged in olive oil production, but Mediterranean area was first in olive cultivation. In Spain, people will find the biggest amount of olive tree and the amount of Estepa olive oil production is high too.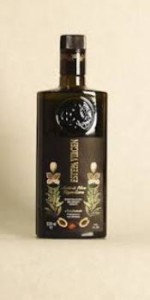 The history of olive oil is very long and at first Spanish people used to take olive oil as medicinal product. Slowly, it started to be used as recipe by famous chefs. When the scientists proved the health benefits of olive oil in laboratories, people understood its attributes. Estepa olive oil is considered special for its ripe fruity taste and the flavor that people like very much. Among the available olive oils in Spain, this olive oil is softer and primarily its taste is slightly bitter. When, it become slightly sweeter, it becomes very common to use in different purposes. Estepa olive oil is very much helpful for our health. In Spain, it is detected that the health attribute is the one of the reasons behind of increasing its sales volume. Olive oil helps in calcium absorption and bone grow, that's why its consumption is also increasing day by day. Estepa olive oil is also effective against diabetes, cancer, skin aging and cardiovascular diseases.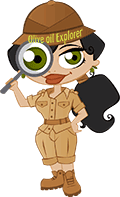 As Estepa olive oil is produced in large scale, the seasonal characteristics may not contribute rightly. For example, we can tell about the bouquet of salad, where it is difficult to detect the olive oils separately.