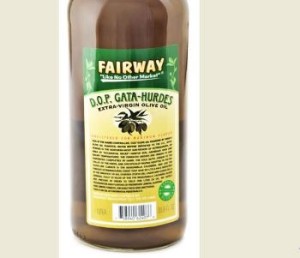 Gata-Hurdes olive oil is directly extracted from olive fruits as virgin olive oil. The main variety of this olive oil is Manzanilla Cacerena. Different characteristics have made this olive oil very much popular in Spain and the characteristics are fruity, aroma flavor and taste like apple. The taste of this olive oil is slightly sweet and bitterness is also present in balanced amount. There are green olives on the trees, but after ripening, the color turns into golden. Before extracting the oil from the olives, the color changed to dark. Gata-Hurdes olive oil is very dense oil. Two types of acids are found in this olive oil including linoleic and fatty acids.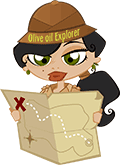 The traditional planting pattern of Gata-Hurdes olive oil tress are very dense than the pattern of general trees. In each hectare, the number of olive trees is more than 250. Other olive growing trees are completely different from these trees in this regard. The farmers of these olive trees are adapted to ecological farming and they always use cultivator and tractor to plough their land. This olive oil is from Manzanilla Cacerena variety and this variety usually ripens irregularly as well as early. The early ripening always gives benefit to the farmers as they can easily harvest the olives. Before harvesting the olives from the trees, expert's advice is very much important. The perfect timing will help to maintain the quality of Gata-Hurdes olive oil.
Olives that have already been taken from the trees must be kept separated from the olives are in contact with the ground. For protection and cleanliness, olives are taken to the hills. Within twelve hours of harvesting olives must be taken to the mill. All the damaged and unripe olives will be removed to get the perfect quality Gata-Hurdes olive oil. Throughout the Gata-Hurdes olive oil producing process, the workers will keep quality controlling in action.  When the oil extraction will be completed, it will be stored in identified tanks maintaining safety as well as health requirements.
This slightly sweet and smooth Gata-Hurdes olive oil is produced in the western Spain and people want to taste again after their first experience. The olive oil is imported to United States to a great extent.  Gata-Hurdes olive oil is a virgin olive oil and it is mainly produced in La Vera, Ambroz, las hurdes, Sierra de gata, Jerte and some other provinces. More than 30,000 hactars of land is used for only olive growing.
In the provinces, when Gata-Hurdes olive oil is produced, a specific method of extracting olive is called "milking". This method does not hamper the qualities of olive oil. After extraction, Gata-Hurdes olive oil becomes golden yellow. Spicy flavor and fruity smell have made this olive oil very popular. 76 municipalities of Spain are engaged in olive oil production. The continental climate, influenced by the Atlantic is very helpful for growing olive trees. The winters are not hashed and there is Cordillera Central as natural barrier is present to obstruct the winds of north.