Lampante olive oil is obtained from olives. This is gained only from the fruit of olive trees by using the machine as well as other physical means like the thermal condition which does not change the quality or the features of the Lampante olive oil any way.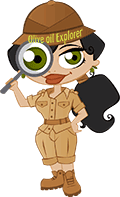 Lampante olive oil is normally undergone with the treatment of decanting, washing, and filtering as well as centrifuging process. This Lampante olive oil is obtained by using the methods of solvents or re-esterification. And after processing this oil those elements get mixed with the oil. All those elements are very much harmful for the health of human. So people avoid this olive oil for their consuming purposes or the external use.
Lampante olive oil consists of oleic acid which is more than 3.3 grams in the one hundred grams of oil. Organoleptic as well as other characteristics are parallel to that fixed for this type in the slandered of IOOC. This lamplnate olive oil is made for technical using purpose.  This olive oil is made from the bad quality olives. And the processing method of this oil is also very poor in their quality. This Lampante olive oil is not fit for the human consumption.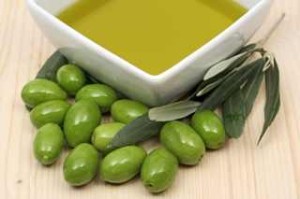 Olive oil is not a newly invented product. This has been used for different purposes for many years. The health benefits as well as its features have made olive oil one of the presious and very important oil for the human consumption. People now use olive oil not only to make their foods delicious but also to take care of his or her skin, hair, nails, baby, and furniture and for many reasons. With the help of science now we are getting a lots of types olive oil in the market. Those are mainly categories in extra virgin olive oil, virgin olive oil and the pure olive oil. For the consuming purpose the extra virgin olive oil is the best. Especially the Spanish olive oil is the best choice to make your foods, salads or for other purposes. The virgin olive oil has almost same quality as the extra virgin olive oil. The pure olive is not very high in their quality. It is better to avoid this oil for consuming purpose. Lampante olive oil lies on the category of pure olive oil. And this oil is not fit for consuming. It is used as the fuel of lamp or you can polish your furniture with this oil or you can take care of your stainless still product with this olive oil.
The name of Lampante olive oil is come from as this is use as the fuel for candles or lamps in the past. This olive oil is refined olive oil which consists of different types of health hazards substance. The price of this Lampante olive oil is very low. This has no color, taste or any vitamins or minerals. As the price is very low people tend to buy this olive oil without knowing the negative effect of this olive oil. So first know about olive oil and then use it!