Les Garrigues olive oil is produced from pure olives collected from trees. Maintaining good practice of farming, the collection of olive directly from the olive trees is really a painstaking process. But this process has significant importance to keep the olive oil quality high enough to satisfy customers. Some olives are taken, when the color is green; just for the green color olive oil lovers. Smooth and gentle olive oil is extracted from the mature olives. Meat & fish cooking, mellowing flat cakes, frying eggs and cooking & frying potatoes will be incomplete if Les Garrigues olive oil is not available. Arbequina is the main variety of this olive oil. Some brands of this olive oil of Arbequina variety are Melgarejo, Melgarejo Virgen Extra, etc.
Organoleptic characteristics of Les Garrigues olive oil keeps it very appreciated olive oil in the market. Several municipalities of Spain including l'Urgel, South Sergia and Les Garrigues are the main production area of this olive oil. Designation of origin covers the production of virgin olive oil in this area. More than 36,000 hectares of land is used to cultivate this olive oil. Direct milking method is used to harvest the olives from the trees. The benefit of milking method is the flavor and aroma of the Les Garrigues olive oil remains unaffected.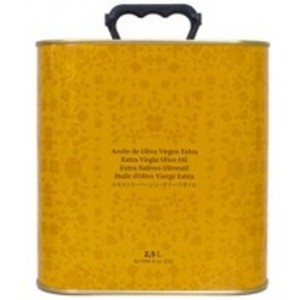 Designation of origin is responsible for monitoring the production process of Les Garrigues olive oil. In this case, the quality is ensured for the consumers of this olive oil. The main variety is Arbequina, but secondary variety of Les Garrigues olive oil is Verdiell. But only 10% of contribution is taken from Verdiell and the rest is from Arbequina. Taking assistance from Les Garrigues Denomination of Origin, we can easily differentiate between the two different types of this olive oil. If the olives are picked early, then you will get oils of slightly bitter taste with greenish color. If they are picked, free-flowing and yellow colored olive oil will be extracted.
Les Garrigues olive oil contains very less amount of acidity and the amount is only 0.5%. If we see the peroxide index of this olive oil, that is 15%. Denomination of origin of this olive oil never allows metallic packaging for heath issues. All of the packages will carry specific numbered label and no single package will contain more than 5 liters of olive oil. The regulatory council will ensure the olive oil is getting the Denomination of origin Protection status meeting all the quality requirements. This council also regulates any alteration in the Les Garrigues olive oil.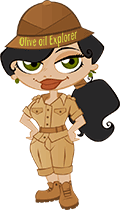 Les Garrigues olive oil is full boiled and the taste of this olive oil is completely dependent on the harvest timing. Slightly bitter taste, tomato flavor, piquant finish and green almond flavor are different as well as popular tastes of this olive oil. Hand picking of olives always ensures the maximum quality. Within no more than 48 hours of picking, the olives should be ground. Summits of hillside lands are the best place for cultivating olive trees to produce Les Garrigues olive oil. Per hectare of land will give place for 100 to 120 trees.