Lucena olive oil is produced from its main variety, Lucentina or Hojiblanca and some other varieties as well including Chorruo, Campani, Ocal, Lechin, Picual, Tempranilla, and Arbequina. This olive oil has almond flavor with fruity taste. Like the other Hojiblanca variety, Lucena olive oil is also delicate, peppery and slightly tastes bitter. At the Southern part of Cordoba, travelers will find Lucena and there are 10 municipalities. IF we want to talk about the position of Lucena in terms of Spain, then Lucena is situated at the middle position of Spain. In the Province of Cordoba, Lucena has around 40,000 inhabitants and also the second largest city, where huge amount of olive oil is produced. Some brands of this olive oil of Picual variety are Venta Baron, Melgarejo Virgen, etc.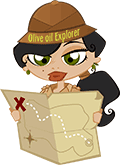 Lucena is the most economically developed Southern Spain for its furniture industry. The largest chair in the world is also here and its height is about 27 meters. In this region, the most important agricultural product is olive as well as olive well. Lucena olive oil is the most common olive oil here. Lucena has a very glorious historical background and in 1983, there was a battle that changed the rule o f this city. The rulers of Lucena were always attracted by the olive oil cultivation. Lucena olive oil is also famous and as old as this city.
Olive oil cultivation and production in Spain is strictly regulated and controlled to maintain its quality and historic reputation. Olive oil Denomination of Origin is controlled by a council that always monitors everything of olive oil production. Organic characteristics, cultivation method, varieties and production of olive oil are very much important for the council. Lucena olive oil and all other varieties of olive oils carry separate logo, so that the customers can easily recognize their chosen brand. Lucena olive oil also has its distinctive logo as the others. This olive oil has its different cultivation as well as production process to maintain all the characteristics and everything is monitored by the Denomination of The Origin.
Beside the Denomination of origin, the Agricultural Ministry of Spain also keeps an eye on the production process of Lucena olive oil. The olive oils have less production, an autonomous committee is present there to control the characteristics. All extra virgin olive oils are produced from different varieties and the variety of Lucena olive oil is Hojiblanca that has 90% contribution. The other 10% variety is from separate approved varieties.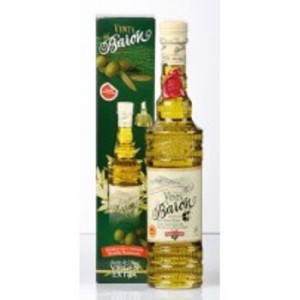 Lucena olive oil is a well balanced virgin olive oil that is protected by the Denomination of Origin. This olive oil is directly collected from fresh Lucena olives through predefined production method. All of the olive oils of Spain are different in farming, tradition, processing, production procedure and geographic condition. When any olive oil is sold under the Denomination of Origin, customers will be assured of the quality. To maintain the credibility in the customers, Lucena olive oil is also monitored by the council. The fresh flavor and slightly bitter taste of this olive oil always keep it apart in the customers mind.