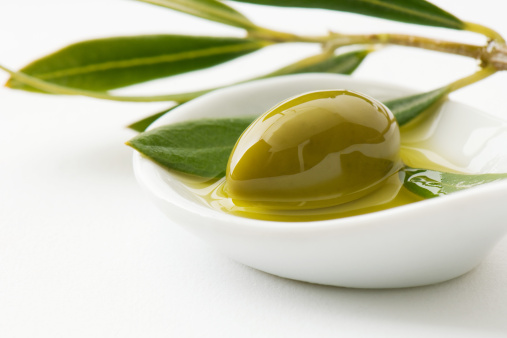 Less than a year ago, a surprising article was published causing alarm among the international olive oil sector. A very well known Spanish newspaper brought to light the great swindle of Italian olive oil companies. This swindle prejudices consumers and, above everything, the international vision of Italy as one of the leading countries in Mediterranean products.
It is quite shocking that such a country, with those wide and huge lands and its cultural and gastronomic heritage, is taking a lot of effort in buying Spanish olive oil in bulk in order to label and sell it as if it was Italian oil. After all, Italy is one of the leading Mediterranean countries in a matter of agriculture and gastronomy products. Italy is a country with more than 900.000 hectares dedicated exclusively to olive growing and for this reason this country should invest all of its efforts in exploiting its denomination of origin and compete against Spain for being the highest quality olive oil producer in the world.
Nevertheless, as it is concluded in a report made by the Spanish Agency for Investments and Exports (ICEX) and titled The Italian Olive Oil Market in 2010, Italy is a clear importing country that buys olive oil to Spain, Greece and Tunisia. Spain stands out as the major supplier of this country. 65% of bought oil comes from Spain, nearly three times as much as Italy buys to Greece.
There would be no problem with this if, after that, Italian companies would not alter products and would include in their labelling the origin of oil and its specifications as it is defined by EU regulations.
There are several information and publications warning consumers about this. Italian companies are buying olive oil in bulk, mixing different oils and labelling them as extra virgin olive oil. The ICEX report states the following: "Spain is the main supplier of olive oil to Italy. The Spanish product is very well appreciated because of its high quality. Most of the Spanish product bought by Italy is mixed with other olive oils. When achieving the qualities searched by the Italian companies, the oil is bottled, labeled and then sold at a higher price in the domestic market and abroad. These products are not labeled as Spanish products or as products resulting from the mixture of different Spanish oils".
It is important to know that the extra virgin olive oil is a pure juice obtained from the best olives with natural means, by pressure or centrifugation. Then, the resultant liquid is analyzed and if the results of acidity, taste and aroma fulfill the established scale for extra virgin oils, then the product will be classified as extra virgin olive oil. If the liquid does not fulfill this scale, it will be classified as virgin oil.
The problem becomes worse when in the same report of the ICEX it is said that Italy is also the second olive oil exporting country in the world. Consequently, oils that do not fulfill EU requirements are distributed worldwide. This is clearly attempting consumers and, indirectly, the vision of Italy as a leading producer of great Mediterranean products.
Obviously, Spain is largely to blame. If Spain sold bottled and labeled oil, Spanish exports would decrease but high quality products would be assured. In addition, this would revert to the position of Spain in the international ranking of best olive oil producers doubling distances with the rest of countries of the list. Clearly, it is a matter of sacrificing quantity for quality; something that in the long term would turn into a clear economical and cultural advantage.