Extra virgin oil is that kind of olive oil which is got from the first press of the olives without applying any kind of chemicals or even heat on those olives. This is extracted only pressing olives with machine or any other means to get oil. Extra virgin oil contains .32% acidity where all other oils contain normally .25%. So the acidity level makes this oil bitterer in taste. This extra virgin oil is considered as the super quality olive oil that the other one.
There are different types of Spanish olive  oils are available in the market like extra virgin, virgin, pure and several other olive oils. Extra virgin oil is superior among all. This extra virgin oil can be classified into different category depending on its taste, color, acidity etc.  First of all the Spanish extra virgin oil can be differentiate broadly according to the using patterns. Coupage and mono-varietal are common two terms which are used in this oil. Coupage is that kind of olive oil which is made from different kinds of olives juice. This is made to have a different taste and different types of ingredients in single oil. This type of coup-age oil is very much popular to the consumers. This is even considered as the pure traditional craft-work  The mono-varietal extra virgin oil is that kind of olive oil which is made of same type of olives. This is also very popular to the consumers as well as considered as a very exclusive one.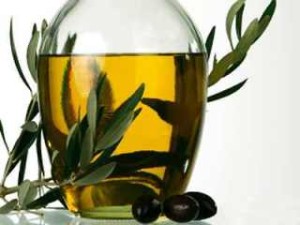 Color is one of the factors which have differentiated extra virgin oil into different categories. According to it the extra virgin oil is either gold or green. The color of olive oil depends on the amount of chlorophy11 and carotene. People normally believe that the color of natural olive oil means green olive oil will have the best quality but it is not true.  The taste is another indicator to make extra virgin oil different types. There are different tastes extra virgin oil are available in the market like fruity, grass, apple, almond, bitter, hot, astringent, sweet etc.
Fruity tasted extra virgin oil seems as fresh olives. This type of oil is healthy by their nature. People normally like to taste fruity taste olive oil. This olive oil is mainly made from extracting oils from green olives. There is another type of olive oil which is tasted like grass. If you want to taste real grass then this grassy tasted extra virgin oil would be your best choice. This olive oil will remember you about the olive leaves and grass properly. In the market there is even apple tasted olive oil is now available. It is totally taste like apples.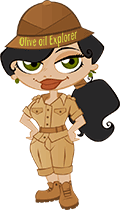 And there is so more Spanish extra virgin oil in the market. Like almonds it is tasted sweet. You will get the aroma of dried fruits from this oil. Bitter one has typical taste, some posse's spicy taste normally used in fast foods etc. So you see that there is a lot of Spanish extra virgin oil available. Choose your best one and enjoy the taste, aroma or color of Spanish extra virgin oil.