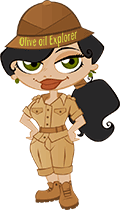 De Mallorca olive oil is a virgin olive oil that is directly extracted from fresh olives of Mallorquina, Picual and Arbequina varieties. Only mechanical method is used for producing this olive oil. The characteristics, flavor and aroma are very much important for the customers of this olive oil. So the farmers never use anything that can alter any characteristics of this olive oil. Two types of De Mallorca olive oil are present in Spain including fruity type and sweet type. Fruity type is greenish yellow, fruity and moderate piquant. Sweet type is golden yellow, bitter taste and minimal piquant. Famous brand of this olive oil are Fuenroble, Oro Bailen, etc.
In Mallorca, most of the olive plantations are on high land and high terrain, so that the crops can be grown over the steep slopes. This type of cultivation system also has different benefits including limited erosion and controlled rainfall. In this province, the farmers use their sheep to remove the weeds from the farming ground. To get specific quality in De Mallorca olive oil, farmers pick up the olives in different ripening stages. Usually the traditional method of picking up the olives from the trees is used. Vibrating equipments and long poles are also used for taking the olives down from the trees. But everything is done carefully to maintain the quality of De Mallorca olive oil.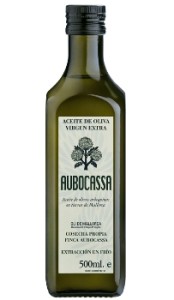 As soon as the picking up of olives is finished, they are carefully taken to the mill avoiding any damage to the fruits. They are stored in the predefined area under controlled temperature. Then the extraction of olive oil stage comes ahead of the workers. First washing and cleaning of the olives are done and then they are classified according to their characteristics. To get De Mallorca olive oil, olives are put in the grinder. As in De Mallorca olive oil, there are different varieties; they need different time frame in the grinder. Picual olives extraction will be completed within one and half an hour. Arbequina olives need only one hour. But, riper olives extraction takes very less amount of time.
After finishing the De Mallorca olive oil extraction procedure, olive oil is stored separately according to the quality classification. The storage tanks must be made of such thing that can be cleaned easily. The packaging of De Mallorca olive oil is carried out in places away from direct sunlight. The fatty acid amount in the olive oil can be hampered from sunshine.
Chalky soil of Mallorca is perfect for olive cultivation. Here, the climate is highly Mediterranean having mild temperature, dry summer and gentle winter. Along with these weather characteristics, ambient humidity has great importance for high quality De Mallorca olive oil. In Tramontana, most of the olives of Mallorca grow and this part is located at the northern part of this island. Denomination of Origin controls the production process of De Mallorca olive oil for ensuring the quality. Health benefits of olive oil including relieving arthritis, preventing heart diseases and hindering the aging process always keep olive oil favorite.